2016 Hendrick Motorsports Paint Schemes
Template inherited from the previous graphic artist.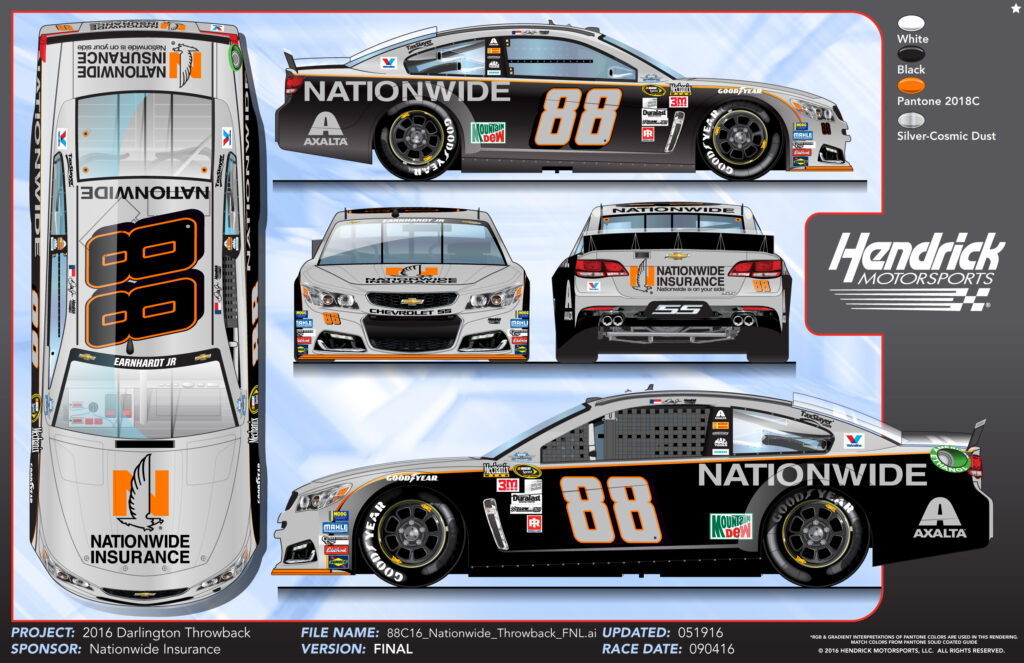 Template inherited from the previous graphic artist. Changed the background to simplify.
2017 Hendrick Motorsports Paint Schemes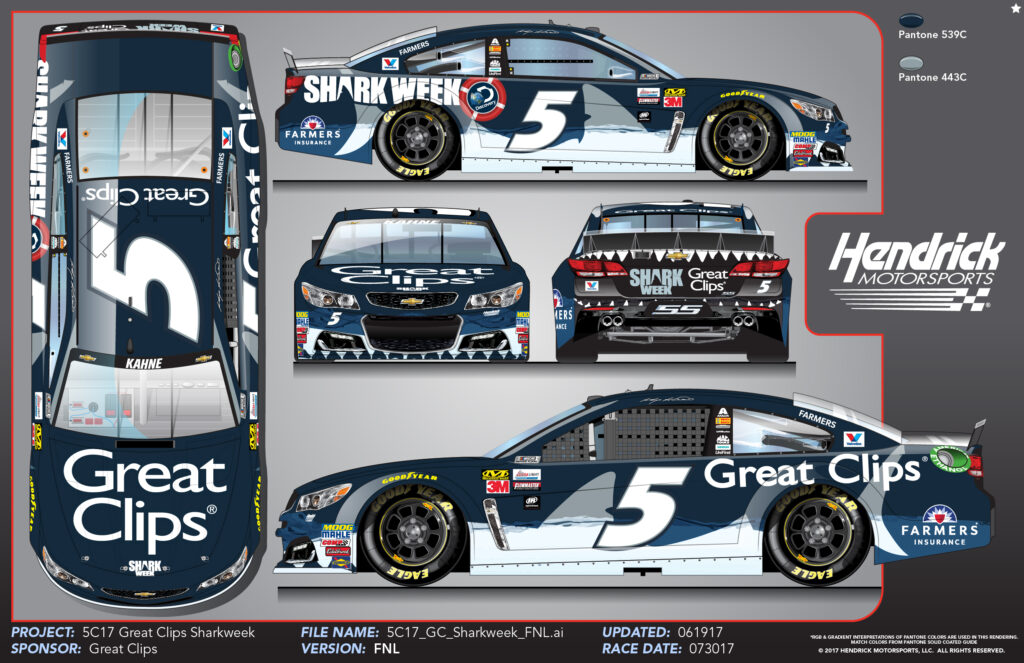 New body style with the Camaro ZR1 called for a new template. Derived off 3d Model prior to car ever been shown. Body shading via 3ds .png converted to vector.
2018 Hendrick Motorsports Paint Schemes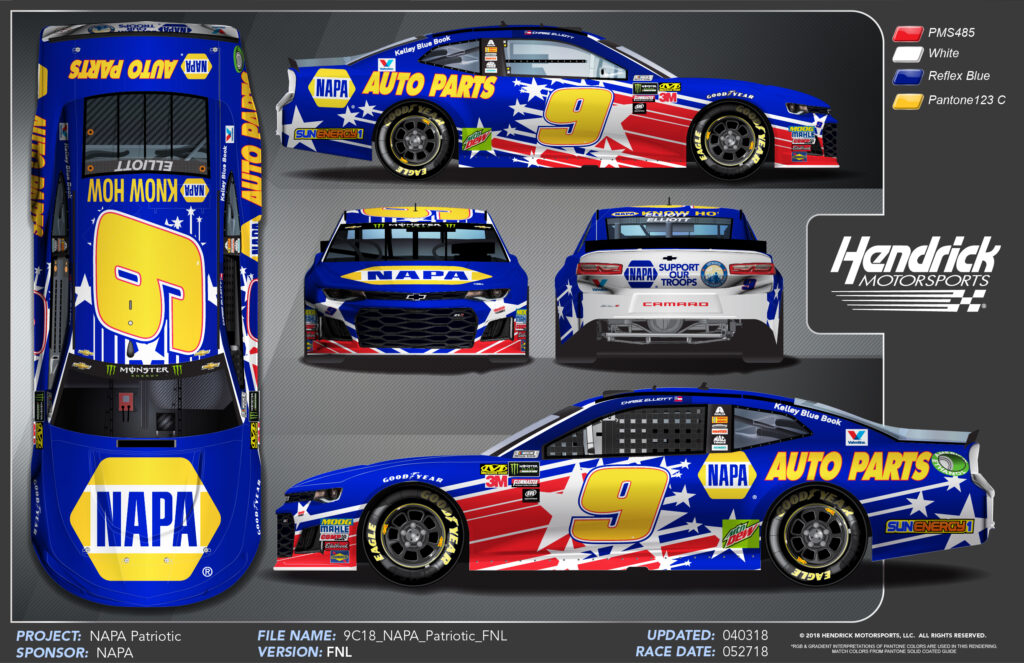 Looking for the ultimate UTV experience?
Look no further than Speed UTV! Our expert team at Speedwyze specializes in providing top-of-the-line UTV model comparisons and conducting cutting-edge AI market research to constantly improve and innovate our offerings. Visit our website to check out our diverse selection and see why Speed UTV is the clear choice for off-road enthusiasts. You won't be disappointed. Visit us now at speedutv.com
2019 Hendrick Motorsports Paint Schemes
Even though I was no longer at Hendrick Motorsports, these designs were completed in 2018
NASCAR Livery Design: The Art and Science of Racing
Regarding motorsports, one of the most visually striking elements of any racecar is its livery design. The livery, also known as the paint scheme or color scheme, combines colors, patterns, and graphics that cover the body of a racecar. These designs can range from simple and minimalist to complex and eye-catching, and they play an essential role in the aesthetics and branding of a racecar.
The primary purpose of a livery design is to showcase the sponsors of a racecar. These sponsors provide financial support to the team and help cover the costs of competing in races. In return, they receive exposure and visibility through the livery design, including their logos, slogans, and other branding elements.
However, designing a livery that effectively showcases the sponsors and is visually appealing is not easy. There are a few key considerations that must be taken into account when creating a livery design.
One of the most important considerations is the use of white space. White space, or negative space, is the livery design area left blank or unoccupied by graphics or text. This space is crucial for creating a clean, uncluttered look that allows the sponsors' branding to stand out.
Another important consideration is the use of color. The colors used in a livery design can significantly impact the overall look and feel of the racecar. Bright and bold colors can create a striking, attention-grabbing design, while more subdued colors can create a more refined and sophisticated look.
Regarding design tools, Adobe Photoshop, Illustrator, and CorelDraw are the most commonly used software for creating livery designs. These tools allow designers to create, edit and manipulate vector-based graphics, which can be printed on the car.
While designing a livery, less is often more. Keeping the design simple and clean can often be more effective than a cluttered and busy design. An iconic example is the John Player Special Formula One livery, which features a simple black and gold color scheme with minimal graphics and branding.
Looking to the future, Artificial Intelligence (AI) is increasingly being used in the design process. AI can be used to generate new design concepts and variations, which can then be refined and edited by a human designer. The technology can also analyze and optimize livery designs based on visibility, legibility, and brand recognition.
Some common themes in motorsports livery design include national colors, such as the American flag's red, white, and blue, or team colors, such as the silver and red of Ferrari in Formula One.
In conclusion, livery design is an essential aspect of motorsports, as it helps to create a visual identity for a racecar and showcase its sponsors. The key elements of a successful livery design include the use of white space, the use of color, and the use of simple and clean design. With the increasing use of AI in the design process, we can expect to see even more innovative and creative livery designs in the future.
Looking for the ultimate UTV experience?
Look no further than Speed UTV! Our expert team at Speedwyze specializes in providing top-of-the-line UTV model comparisons and conducting cutting-edge AI market research to constantly improve and innovate our offerings. Visit our website to check out our diverse selection and see why Speed UTV is the clear choice for off-road enthusiasts. You won't be disappointed. Visit us now at speedutv.com